Dr Belinda Small
Dr Belinda Small is a Chiropractor with a Masters Degree from Macquarie University, who is also a highly experienced Personal Trainer. Belinda treats upper and lower back pain, sciatica, headaches and peripheral joint problems, such as tennis elbow and sprained ankles, with gentle and individualised chiropractic treatments. Having a Bachelor of Exercise Science, she takes a holistic view of health and fitness. She advocates combining targeted therapies with appropriate exercise and lifestyle choices to achieve sustainable results that can be maintained by her patients within their own daily routines. Belinda uses her expertise to provide clients with individually tailored chiropractic care, strengthening exercises where appropriate, rehab from injury and de-conditioning, as well as advice for modifying habits which would help to avoid exacerbating or prolonging chronic conditions. Dr Belinda also enjoys treating a wide variety of paediatric conditions and has done continuing professional development studies in this area.
Dr Shaun Evans
Dr Shaun Evans obtained his Masters of Chiropractic from Macquarie University and returns to Brisbane to join the HPC team from his own Sydney based clinic. Dr Shaun's passion and connection to chiropractic stems from his own significant scoliosis, that was successfully treated through chiropractic care, in primary school. Dr Shaun effectively utilizes a range of techniques from S.O.T (Sacro Occipital Technique), drop pieces, activator and manual adjustments to treat the cause of a symptom rather than 'band-aiding' it. Having played sports at a competitive level, Dr Shaun has a unique perspective in treating and enabling elite athletes to perform at their optimal level. Dr Shaun is particularly interested in helping people of all ages and all walks of life, to achieve and maintain their optimal performance – whether that be in sport, academia, in childhood growth and development, or just balancing on the Wii-Fit better!
Dr Shaun is trained and skilled in N.E.T (Neuro Emotional Technique) a powerful stress relieving technique.
Dr Shaun also enjoys being involved as a tutor for chiropractic students at the Central Queensland University.
Dr Iain Praeger
Dr Iain Praeger graduated in 1982 with a Doctorate in Chiropractic and Osteopathy, followed by a Masters in Chiropractic. As HPC's senior Chiropractor with over 30 years of clinical practice, Dr Iain has a prodigious body of knowledge and experience which enables him to aid those with unusual and challenging physical and health related complaints – from sporting injuries, spinal complaints, sciatica, scoliosis, asthma, chronic headaches and everything in between from the womb to the golden years! Dr Iain has been the primary visionary and the driving force in the development of HPC Chiropractic into the award-winning multi-practitioner clinic that it is today. The Praeger family has been providing chiropractic care to the South Brisbane area for well over 50 years.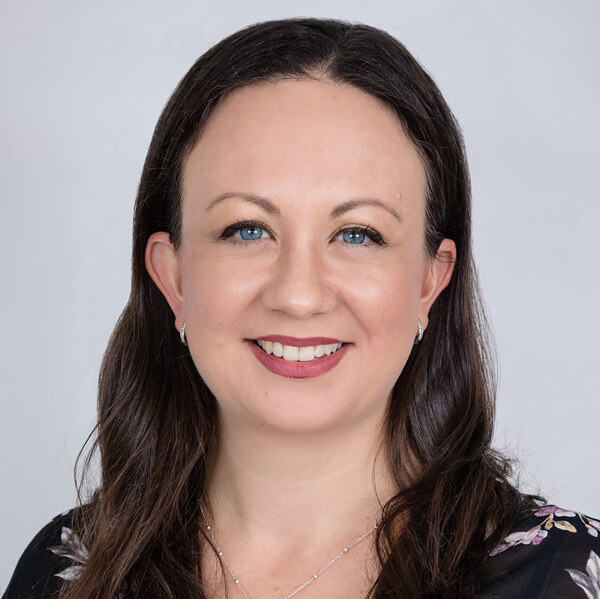 Dr Liz Ullman
Dr Elizabeth Ullman graduated from Macquarie University with a Bachelor of Chiropractic Science and a Masters of Chiropractic in 2005. Dr Liz has been working at HPC Chiropractic for almost 13 years now. In the many years she has been practicing at HPC, she has developed a well-earned reputation for her skilled and compassionate treatment of families.
Dr Liz went on to complete some studies in Paediatric Chiropractic and has a passion for treating childhood and pregnancy related disorders. Dr Liz is continuing to do further postgraduate work in paediatrics to keep up with best practice recommendations and keep up to date in the latest research.
Using a combination of diverse chiropractic techniques, Dr Liz addresses a range of pregnancy issues from lower back pain, pelvic, sciatica, neck and mid back pain and headaches.
Dr Liz has enjoys co-managing pregnant ladies with midwives and other health professionals to assist in the best outcomes as possible for mum and bub.
Dr Liz has also become certified in N.E.T (Neuro Emotional Technique) and received her Certification in America.
Dr Braide Henry
Dr Braide Henry is an experienced chiropractor with a Masters of Chiropractic from Macquarie University. Dr Braide incorporates a wide range of techniques in her adjustments and she specializes in muscle, tendon, ligament, fascia and nerve disorders by utilizing a technique called ART (Active Release Technique). Dr Braide is passionate about addressing a broad range of disorders from birth trauma suffered by mums and bubs, and Paediatrics, to Dad's 'weekend warrior' injuries (e.g. sporting and backyard adventures), and postural strains arising from the epidemic plaguing many of us – sedentary lifestyles and desk jobs.